The term "governance" comes from the classical Greek "kubernetes", the art of steering a ship. Governance, like sailing, is all about team work, effective communication, setting direction and strict monitoring, in ever changing conditions.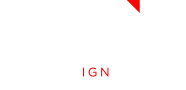 © photo by Franco Pace
Boardroom Resources
Dear 
Welcome back to Harcourt Boardroom Resources. We are delighted to have you as member of our community.

New material has been posted and is marked "New" in red. Your suggestions as to material to be added or questions to be answered are welcomed.
Disclaimer:
Boardroom Resources does not provide financial, legal, tax or negotiation advice. Harcourt IGN cannot be held liable for the material it makes available on Boardroom Resources, whether its own or material from others. You understand and agree that this material is intended solely to provide you an overview of practices in the fields of corporate governance, family governance, board and strategy processes, and business updates or case studies as seen from the boardroom. The material is not intended to recommend any particular course of conduct in a given situation.