The term "governance" comes from the classical Greek "kubernetes", the art of steering a ship. Governance, like sailing, is all about team work, effective communication, setting direction and strict monitoring, in ever changing conditions.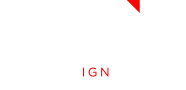 © photo by Franco Pace
Consulting Director Services
Subscribers are entitled to one Harcourt IGN consultation per board or family council meeting.
Every board/council meeting raises questions as to preparation, process, behaviour, relationship with shareholders or third parties, etc. Some can be recurring, other one-offs. Whilst fellow board/council members are often the first "port of call", Chairman, CEOs or others involved in boardwork or in regular contact with their board or subsidiary boards may need to brainstorm about situations or issues.
Harcourt IGN's Consulting Director Services answer that need. The subscriber is given the name and contact email and telephone number of a Harcourt IGN team member, who will be their main relationship person.
Issues can vary widely. The more frequently raised relate to board/council or committee agenda and timing, nature and content of presentations, board/council or management processes, strategy processes, board/council composition, compensation issues, board/council dynamics, relationship with management, behaviour of members, relationship with shareholders, variety of family governance issues etc. In large groups questions often arise as to the role of the central functions, the relationships with subsidiary boards and managements, and the selection and training of nominee directors on subsidiary boards.
Consultations may be up to 20 minutes. They are confidential, both as to their occurrence and their content.
Other support services can be discussed on a case-by-case basis to fit the particular needs of the subscriber(s).